Franz Kröger
REVIEW OF THE EXHIBITION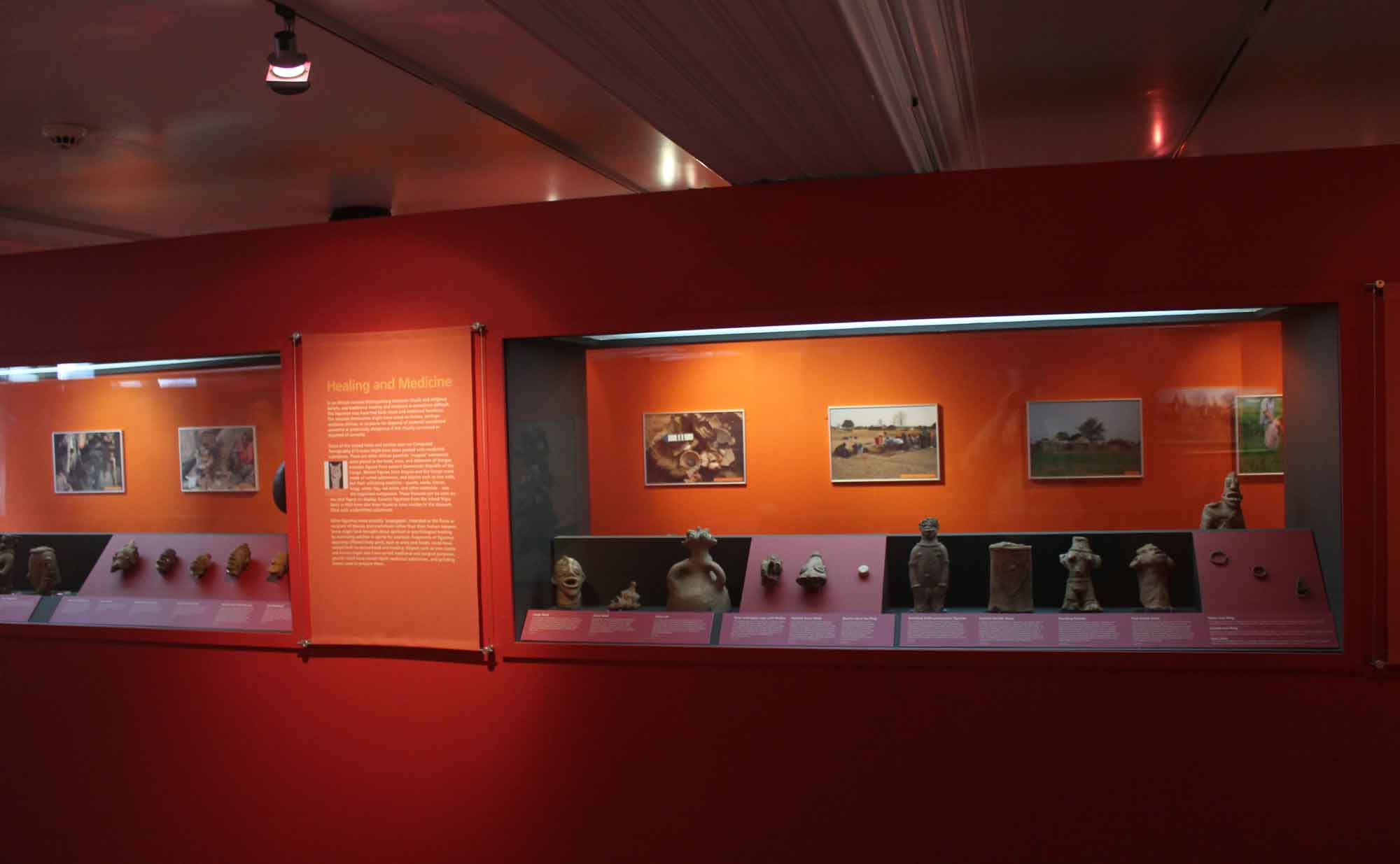 In the Manchester University Museum exhibition, about 60 Komaland terracottas were presented.
There have already been several exhibitions in Europe, ranging from an early exhibition at the Walu-Gallery in Zurich to the non-commercial exhibition at Leuwen and Kortmark (Belgium, 1991) to numerous commercial showcases at smaller galleries. But Manchester is the first town in Europe to have had Komaland figurines exhibited which were officially excavated by academically-educated archaeologists: Prof. Benjamin Kankpeyeng (University of Ghana, Legon/Accra), the director of the Yikpabongo excavations since 2006, and his British colleague, Prof. Timothy Insoll (University of Manchester), who has taken part in the excavations since 2010. These two, along with their partners at the university and the museum, planned and organized the exhibition. Lawyer Ben Baluri Saibu, a native from Yikpabongo and co-author of the book First Notes on Koma Culture (2010), came to Manchester as a representative of Yikpabongo, where most of the excavations were carried out.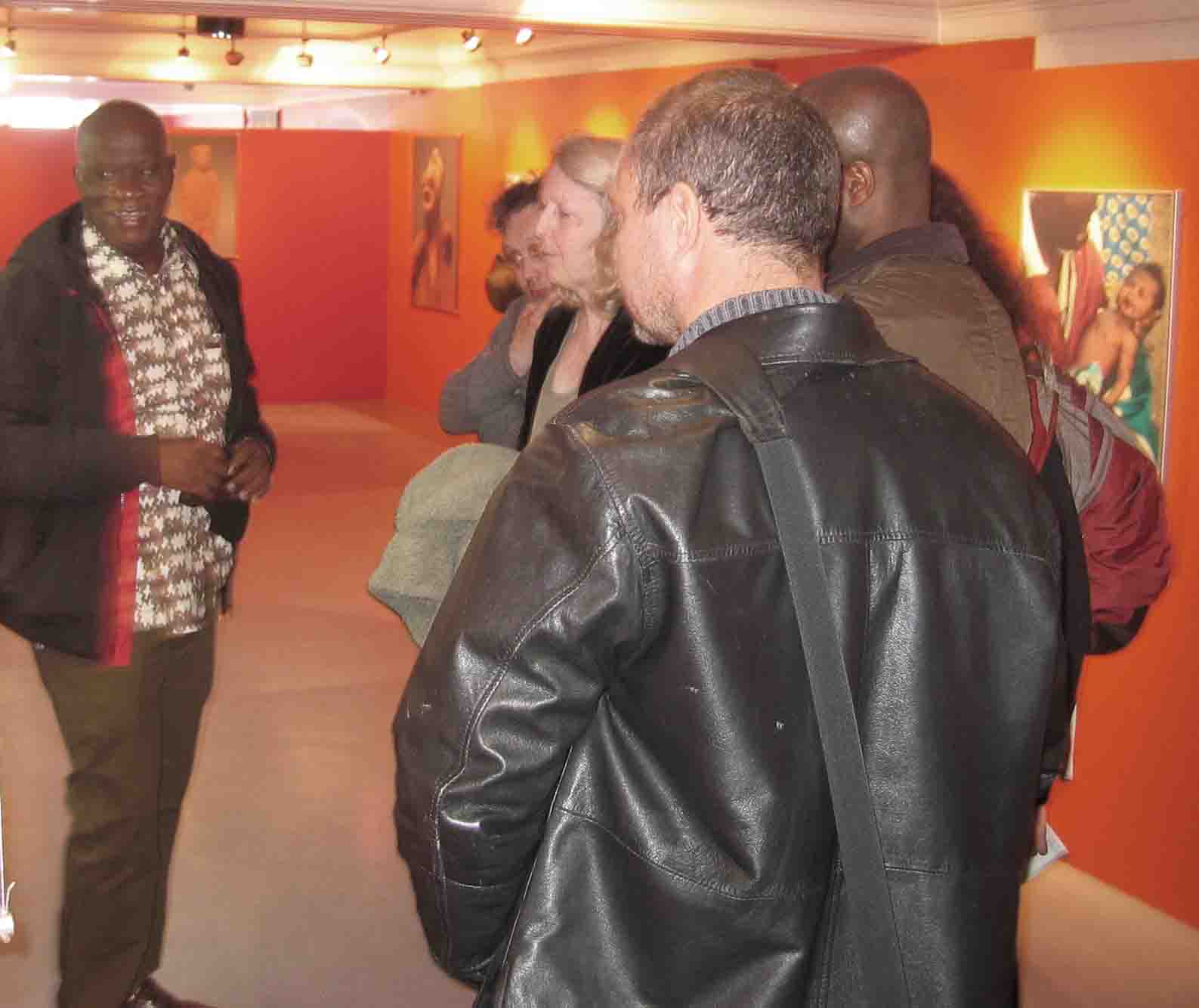 Guided Tour with Prof. Kankpeyeng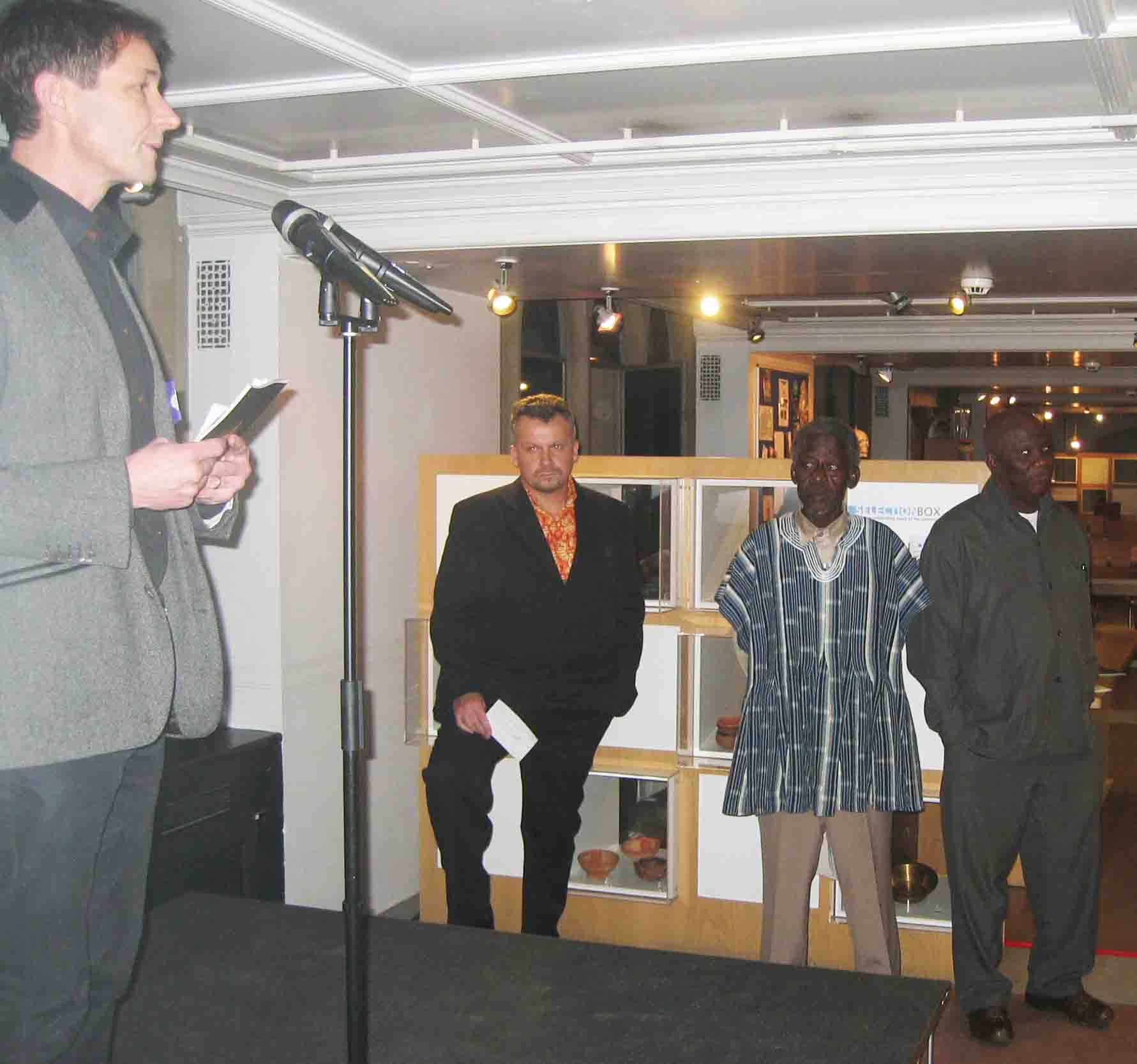 Opening Day. In the background (from left to right):
Prof. Insoll, Baluri Saibu, Prof. Kankpeyeng
On the opening day (October 24th, 2013), in front of numerous visitors, T. Insoll, B. Kankpeyeng and B. Baluri Saibu stressed the imminent significance of the excavations and of this exhibition in their introductory speeches. On a guided tour through the exhibition on October 26th, Kankpeyeng gave expert explanations about the figures and photos.
The figurines were exhibited in a large room that was separated in two by the showcases.
Large-scale information boards provided details about the following topics: Discovery and Current Research; Archaeological and Historical Context; Figurine Manufacture; Religion and Ritual; Healing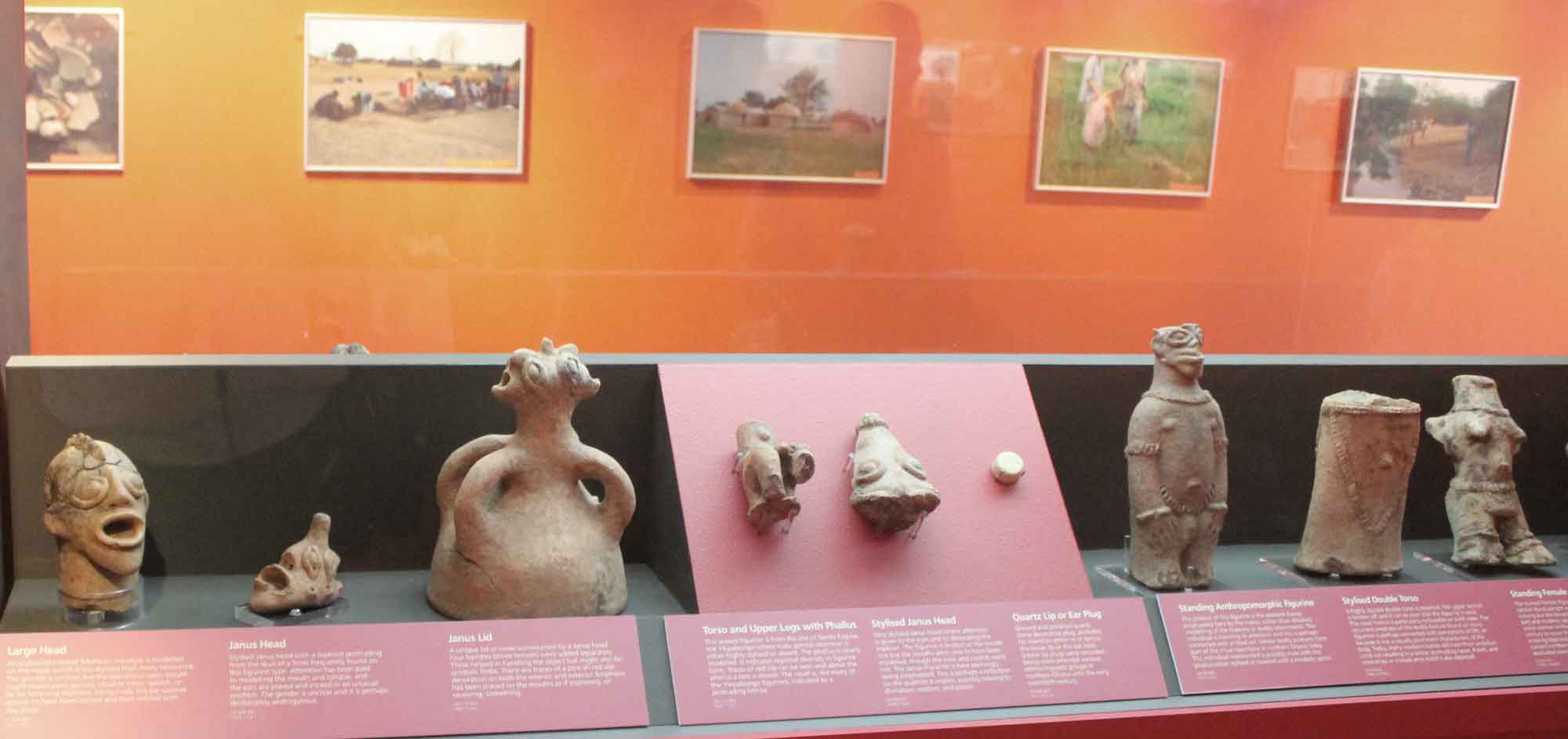 and Medicine; Personhood and the Body; The Figurines Today.
The text was supported by photos, partly in large format. For £3.50 guidebooks were offered, and these largely corresponded to the texts and images of the exhibition room. The exhibition will be open until May 5th, 2014.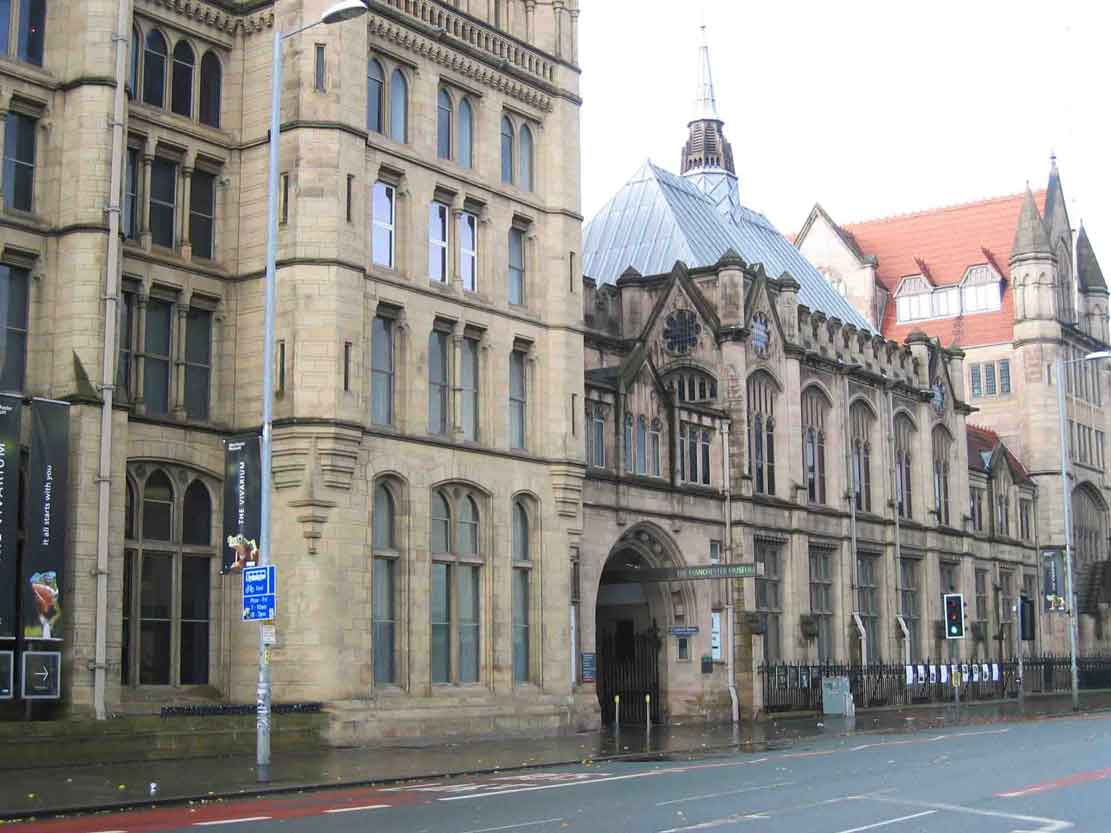 The Museum of the University of Manchester